Due to the impact and rapid development of coronavirus (COVID-19), the Marine Corps Marathon Organization (MCMO) has been making critical changes to the 2020 event schedule. One of those changes was the cancellation of the Marine Corps 17.75K, which was scheduled for March 28. Registered participants were offered the opportunity to run the event virtually in lieu of the actual event that had been planned for Prince William Forest Park.
More than 3,000 runners across the United States, Canada and the United Kingdom set out to run the 11.03-mile distance anytime between March 12 and March 28, anywhere they could – on the treadmill, on the trail, at the track or even in their backyard! The virtual event provided the global MCM running community the chance to achieve their fitness goals and still run together during this unprecedented time.
Whether running in honor of a loved one, keeping with traditions or aiming for a new personal record, participants showed up in the true spirit of United States Marines who are trained to improvise, adapt and overcome.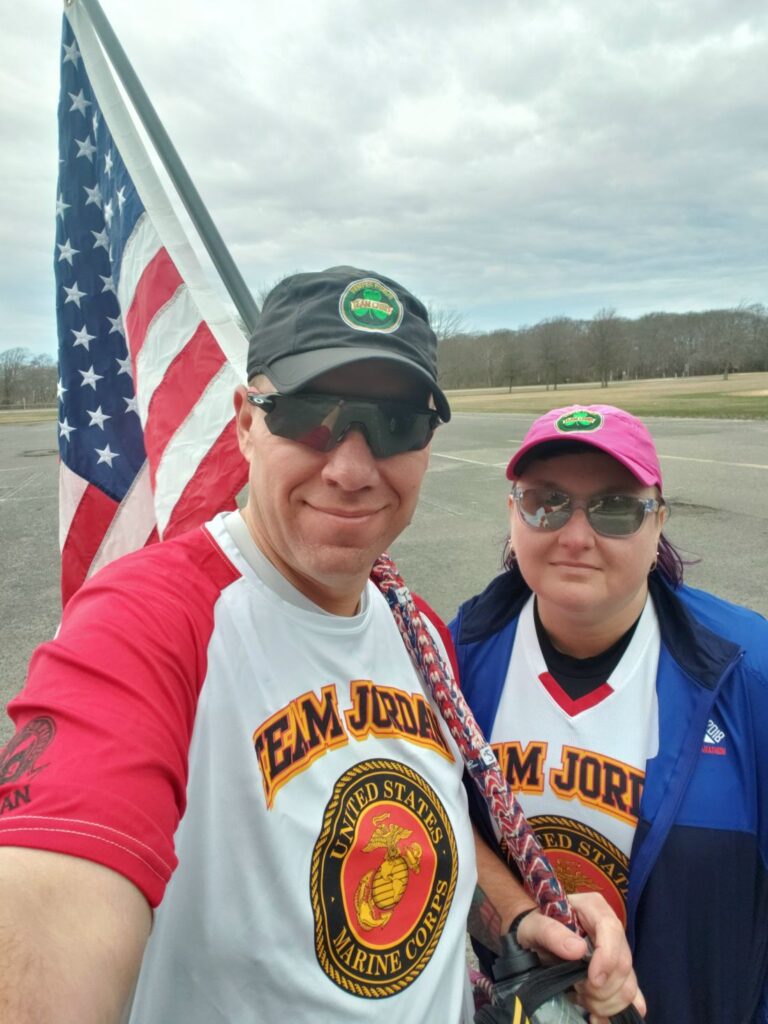 "This year was going to be my wife, Shelley, and my fourth 17.75K. As healthcare professionals, we had been monitoring the situation closely and were disappointed but not surprised that the in-person event was cancelled. In 2018 and 2019, we completed the 17.75K with other members of Team Jordan in honor of Lance Corporal Jordan Haerter, USMC and were cheered at the finish line by Jordan's mom, Marine Corps Gold Star Mom, JoAnn Lyles. For the virtual event, Shelley completed a 25K run and I ran 11.03 miles accompanied by members of Team Chris in honor of Corporal Chris Scherer, USMC. But on the morning of March 28, Shelley and I laced up so we could earn the right to wear the shirts and hang the medals. As a Marine Corps veteran, these events hold a special place in my heart. We are looking forward to the 2020 Marine Corps Marathon and to coming back to Virginia for the 2021 Marine Corps 17.75K!"—Cpl Andrew Dalbey
Carol Harris completed her first marathon at the 2019 MCM, only to lose her father, a Marine, three weeks later. Harris was planning on running with the Marines this spring in honor of her dad, so when the event was cancelled, she was appreciative of the virtual option.
"The crowd support and volunteers are always wonderful at a live race, but this event had a greater meaning for me so I'm glad I could run it virtually," said Harris.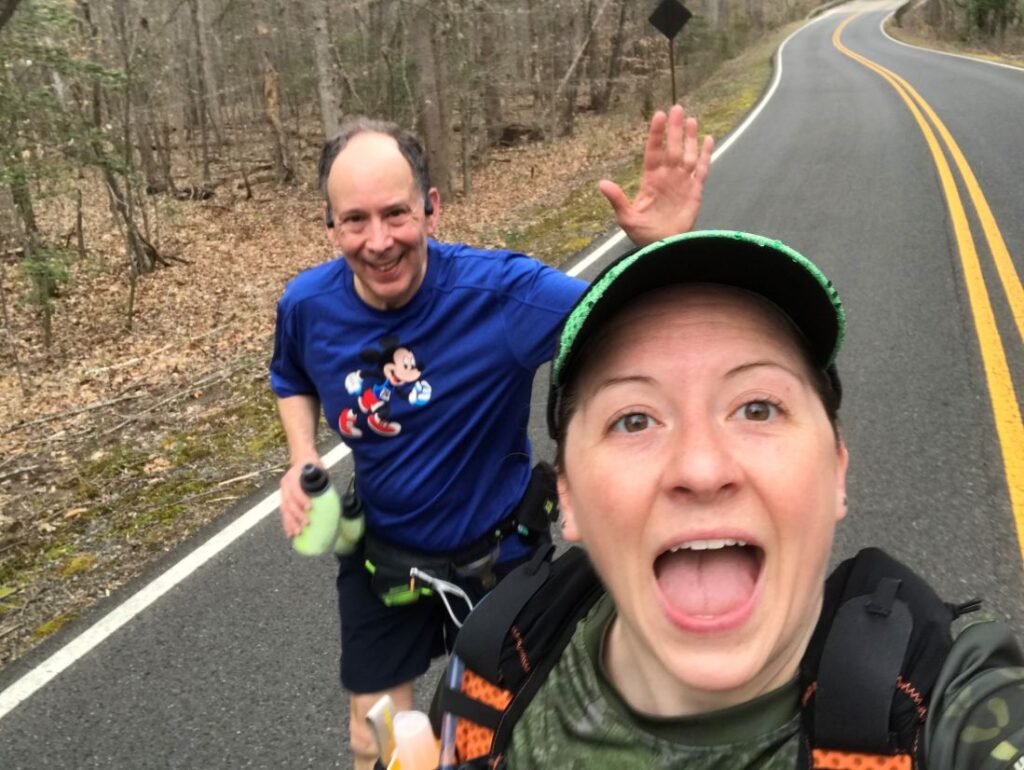 "My dad, Martin Simon, and I always try to get into the Marine Corps 17.75K! We love this event and enjoy running it each year. We were disappointed that it was cancelled and ended up deferring our registrations to next year. Then we saw that we could add on a virtual run and still receive this year's awesome medal and shirt. So, we signed up! We are both local, so we planned on doing our virtual run on the day of the original event until we saw the weather forecast. A quick change of plans and we headed out to Prince William Forest Park the night before to run the actual route – complete with all those hills. No 'Oorahs' or cheering and we did miss the motivational signs that usually line the course, but we kept running. I even beat my previous years' time and finished in 2:48:22!"—Katie St. Pierre.
Check out the highlight video below: https://www.youtube.com/watch?v=W9CWvZc9KP0
Virtual 17.75K participants can now upload and view results plus receive an official finisher certificate.
To Submit your Results:
Log into your Participant Account on Haku
Click "Your Registrations"
Click on your 17.75K registration
Scroll to the bottom of your registration information
Enter your total finish time
Enter your proof of finish time via link or photo
Tell us how, when, and with whom you ran
Click "Save"
To Download your Finisher Certificate:
Go to the Results Page
Click the down arrow next to your name and results
Click "Download Finisher Certificate"